Frustrated with bralette options out there?
All you want is an unpadded bralette that also conceals your nips.
You love the wire free, unrestrictive feeling of these lightweight bras but because they're usually unlined, you've had to settle for ones with bulky, removable padding OR wear nipple covers underneath for decent for nipple coverage.
Sometimes, you give up on the bralette idea altogether and begrudgingly revert to your itchy, heat trapping, padded bra. Ugh.
Glad you're here, we have a solution for you: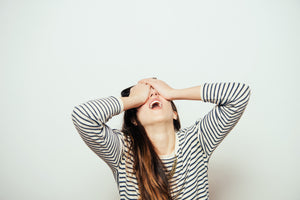 A non padded bralette that hides your nipples from showing through your clothing. This bra is a absolute game changer.
Introducing The Elli Bralette
Bralette Features You'll Love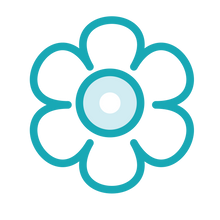 Nipple Concealing
Non-removable concealing petals sealed inside the cups provide nipple coverage.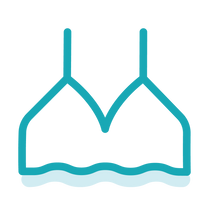 Seamless & Wire-Free
No wires or back clasp to poke, jab or dig. From first bra to post BA bra, it covers all the bases.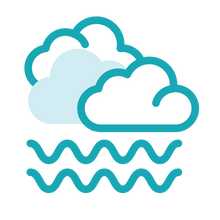 No Bra Feel
So comfortable, you forget you have it on.  Many of our customers wear it as a sleep bra!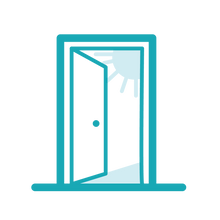 Keeps it Simple
Take the guesswork out of getting dressed. It will quickly become your everyday go-to bra.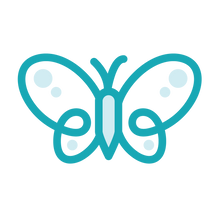 Feminine Style
Delicate straps and a sweetheart neckline. Feel pretty and comfortable at the same time.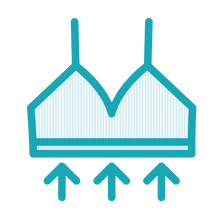 Supportive
Gentle support so your girls feel safe and YOU'RE comfortable all day. It really is the perfect bra!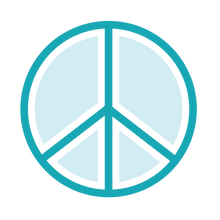 Worry Free
Never again worry about your nipples showing through an unpadded bra. Finally, right?!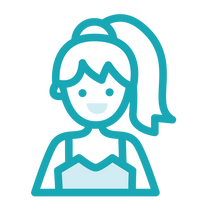 Best for Bra Tweens
Comfortable coverage for developing young girls. This training bra will grow with her.
Kind Words From Customers
The bra I've been looking for over the last 16 years! Even ladies with extra perky nipples won't have any "headlights" showing through this bra! I can finally be cool, confident, and comfortable!
Katie DeVillez
Purchased a bra for my 12-year-old. I will tell you it's the first bra she wears out of the laundry. Wears it to school, to bed and for sports. With much happiness!
Aleysa
I have not been able to find a good concealing bra in many years and for those of us who need it, this is perfect. Totally conceals but is forgettably comfortable. Will definitely be ordering more. (And tossing my embarrassingly old ones!)
Gretchen
Ooohhh myyyy gOOdness! I don't know where to start and I cannot believe that something so practical has never been invented for woman ever before. I truly think this is the best invention ever! It moves with me and I just love it.
Sufia Rahman
The Elli is amazing. My daughter struggled with self esteem issues about her growing chest and insecurities about nipple show. We had tried EVERY bra out there - padded, molded, sports bras, training bras, and every other thing on the market. It was heartbreaking to watch her go through such a hard time and not be able to help her, until we found the Elli.
Jenn
I just finished a 4-day backpacking trip wearing my new bralette! LOVED IT! It is wonderfully soft to wear and most importantly there are no Irritating seams or pokey "hardware." The fabric doesn't stretch out like my older bras, and I can't feel the straps at all. Thank you for creating the best bra ever.
Karen
My soon-to-be tween daughter loved this bra after struggling with others on the market due to uncomfortable padding that kept shifting. Now she feels comfortable and "protected." I'm ordering her more and one for me, too!
Jenn
Mastectomy ladies - Attention! This bra is a breath of fresh air! After having a double mastectomy with reconstruction.... my nips are not perfectly lined up and I am very self conscious about it. After many bra fails.... I tried the Elli concealing bra and it is a complete game-changer. No more wonky headlights, it's super comfortable and makes me feel sexy and confident again.
Brooke
These are wonderful! My 12-year-old is all about feel. Things have to feel right for her to wear them. I bought one of these for her to try, and they have become the only bras she wants to wear. They smooth things out perfectly and more importantly - she thinks they're comfortable!
Stacey
Is your 10 year old girl developing breast buds? She's maybe unaware that her budding boobies are poking through her shirt OR feeling self-conscious about it, perhaps wearing bulky clothing for coverage.

Here you are, shopping online for training bras and finding the options to be inadequate: too much padding, lace, not enough coverage, etc.
Enter the Elli Bralette, the ideal first bra . An all-in-one solution without all the fuss.
It has concealing petals inside the cups to provide a no show look. And thanks to it's nylon stretch, the Elli grows with her, making it the best starter bra out there. She'll love it and will wear her favorite t-shirt with confidence!

Meet Your New Favorite Bra